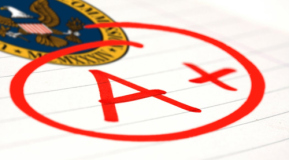 Today the much-anticipated final rules for Title IV of the JOBS Act (commonly referred to as Regulation A+) become effective. With them comes a new way for small and mid-sized companies to more easily raise capital from the public, and a new way for the public to invest, through "Mini-IPOs."
Regulation A+ simply refers to the revised version of the prior Regulation A; a federal securities exemption that has existed for years which allowed companies to raise up to $5 million in a public offering. The prior exemption was rarely used however, because the costs of complying with the federal and individual state disclosure/filing requirements were extremely cost prohibitive given the maximum amount that could be raised. With the new rules however, companies organized in the U.S. or Canada will now be able to offer and sell up to $50 million of securities to the public, per year, subject to certain eligibility, disclosure and reporting requirements (For a review of the basics see "ENTER THE MINI-IPO – SEC Approves Final Rules for Title IV of the JOBS Act (Regulation A+)"). Moreover, the federal and individual state disclosure/filing requirements have been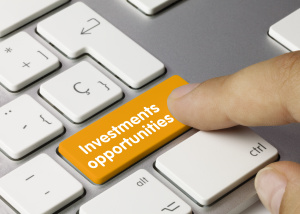 completely streamlined. This creates a HUGE opportunity for small and mid-sized businesses looking to raise capital,  not to mention for investors looking to get in the ground floor of successful companies and possibly the next "big thing."
One of the most important features of the new rules is that companies will now be able to offer and sell securities to both accredited and non-accredited investors (subject to certain investment limitations) so anyone will be able to invest. According to Crowdnetic, more than 1,700 companies have raised over $700 Million through equity crowdfunding offerings since the adoption of the JOBS Act in late 2013. What is even more interesting is that $161 Million was funded in the first quarter of 2015 alone (more than 3x the amount from the same quarter in 2014), proving the huge ongoing growth of the industry. As illustrated by a recent article in the Wall Street Journal  (see "Small Crowds Get Their Day in Investing Sun") the problem is that, until now, only "accredited investors" (e.g. high net worth individuals) have been allowed to invest in these offering.  Well not anymore!

There are several new and existing crowdfunding portals, such as SeedInvest, that have already positioned themselves as platforms for companies to take advantage of the new Regulation A+ rules. Another notable one is "BankRoll," a new portal being released today by Kendall Almerico, a crowdfunding industry leader. It should be noted that right now investors cannot yet actually invest in any deals, at least not any that I am aware of.  Almerico (and others) are currently using the new laws to simply gauge interest in certain deals (i.e. "test the waters") such as "StarShop," a new  

e-commerce venture highlighted on BankRoll, where celebrities such as Paula Abdul, Rhianna and even Peyton Manning appear in short, viral videos promoting celebrity owned/endorsed products.
Now before everyone gets TOO excited, let's remember a couple of things. First, from a company perspective, doing a "Mini-IPO" might not be a good strategy for all companies (and can't be used by start-ups that qualify as "blank check" companies at all), particularly start-ups and very small companies. Compliance with the disclosure and other requirements of these new rules won't be easy or cheap (most estimating at least $100,000).Second, from an investor standpoint, investing in these small and mid-sized companies carries a lot of risk and should not be done lightly. The home run type of Facebook or Apple company investments are going to be far and few between (but it can happen). Caveats aside, today is a great day for companies and investors alike as we issue in the era of the Mini-IPO.