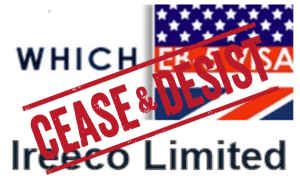 Last week the U.S. Securities and Exchange Commission (SEC) issued  a Cease and Desist Order (the "Order") against two related companies for acting as unregistered broker-dealers in connection with the sale of securities under the "EB-5" Investor Program (also sometimes referred to as the "EB-5 Visa Program"). The Order is monumental in itself as it represents the first time the SEC has charged any company with acting as an "unregistered broker-dealer" under the EB-5 Visa Program. More importantly for us in the crowdfunding industry however, is the potentially far reaching implications of the SEC's support for its ruling in this case.
The two companies which are the subject of the Order are "Ireeco, LLC", a Florida Limited Liability company, and its Hong Kong affiliated entity, "Ireeco Limited." For our purposes, let's just refer to them both as "Ireeco." Ireeco operated an online platform which solicited foreign investors who wished to invest under the EB-5 Visa Program and connected them with qualifying investments (i.e. investments being offered through "regional centers"). Without going into too much detail, the EB-5 Visa Program is a federal program which provides immigrants with the opportunity to become lawful permanent residents of the U.S. by making certain investments in U.S. companies which meet the established requirements (e.g. minimum investment amount) and which ultimately help to create (or otherwise preserve) a certain number of full-time U.S. jobs. By now you might be asking yourself, why should we in the crowdfunding industry care about an SEC order against an EB-5 company? While the Order itself may be of little concern to the industry, it is the SEC's broad discussion of certain "unregistered broker activities" taken by Ireeco in the Order that may have substantial far reaching effects on the crowdfunding industry.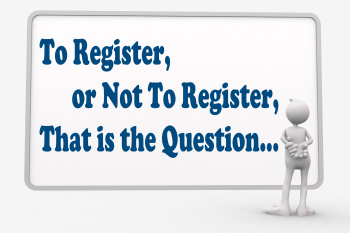 A question that comes up over and over again in this industry is whether a crowdfunding platform needs to be (or otherwise needs to work with) a registered broker-dealer. The answer to this question ultimately requires a substantive analysis of all of the facts involved. That being said, the rule of thumb among industry professionals has general been that a platform does NOT need to register as (or otherwise work with) a broker-dealer if the platform: (a) does not receive compensation based upon the success of an offering (or otherwise based on the amount actually funded); (b) does not hold investor funds or any of the offered securities; and (c) is not otherwise disqualified. Scott Andersen, chief counsel for FundAmerica Securities and principal at finLawyer.com, recently did an excellent article on this topic entitled "Funding Platforms Under Title II Of The JOBS Act DO NOT Have To Be Broker-Dealers." The SEC's analysis of Ireeco's "unregistered broker activities" however, leads to the inference that the SEC is, and will be, looking at more than just these three factors when determining whether an entity is required to be registered as a broker-dealer. As stated by Andersen: "While Congress carved out a specific exemption from broker-dealer registration for platforms in Title II of the JOBS Act when certain criteria is met, the SEC has traditionally looked more broadly at the question whether an entity is functioning as a broker-dealer.  In instances where the Title II exemption is not  specifically applicable, a broader review of SEC interpretation and case law is necessary."
Let's be clear, Ireeco did several things that violated even the three factor test above, such as taking compensation which was directly tied to whether a solicited investor successfully made an investment in an offering. That being said, the SEC took issue with several other "unregistered broker activities" performed by Ireeco and its representatives which distinctly parallel the current practices of many crowdfunding platforms. For example:
Ireeco provided investors with education and information to help them choose the right investment.
Almost every crowdfunding site I know of provides a ton of readily available educational materials concerning crowdfunding investments, in particular those related to the types of investments offered through the respective site. Moreover, these materials are often specifically written to illustrate why investors should consider investing in the types of investments offered through the respective site (g. "white papers" illustrating why crowdfunding investments in real estate should be part of an investor's portfolio).
Ireeco's website included information about the principal's background and experience.
It is a common practice among most crowdfunding platforms to provide the background and experience of its founders/officers. In fact, many platforms stress this information as a competitive advantage over competing platforms.
Ireeco claimed to have a 100% success rate.
Crowdfunding platforms rarely, if ever, reference a specific success rate like Ireeco did. I do however routinely see platforms referencing all of their "successfully funded projects" with no real reference to their number of unsuccessful projects. In my opinion, there is not a substantive difference in this practice. Put another way, if all investors see is the number of successful projects it leads to the inference that all projects get funded (i.e. 100% success rate).
As a first step, potential investor would make a request for information through Ireeco's website and would then be contacted by a representative. The representative would ascertain the potential investor's interest in the program and level of knowledge and would then proceed to send the investor EB-5 industry publications and other marketing materials (including information about the experience of the principals).
When I sign up to a crowdfunding platform I almost always receive a personal call from a representative asking about my interest in the platform, the types of investments offered through the platform, etc. Whether I receive a personal call or not, I always receive an email from the platform (and continuous emails thereafter) with promotional materials, investment advertisements, etc.
Ireeco's representatives would use the follow-up call with potential investors to ascertain their eligibility to participate in the program and his/her investment preferences. The representative would then present one or more EB-5 "projects" as possible investment choices (as well as certain background information about the project).
As part of the initial sign up process for most crowdfunding platforms investors must certify that they are "accredited investors" (e. eligible to participate in the offerings). Once investors have signed up to a platform they often receive personal calls or emails from the platform advertising specific offerings. I know that I routinely receive calls from platform representatives directly pitching certain new offerings, especially when they match my previously discussed investment preferences.
Ireeco performed "due diligence" on each of the projects it selected for their customers.
Other than "billboard style" (e. straight informational/pass-through) crowdfunding platforms, I do not know of one platform that is not doing some level of due diligence on its offerings.
 After investors identified which of the "projects" they were most interested in, Ireeco put the investors in contact with the applicable "regional center" offering the project. The investor then basically dealt directly with the regional center, with Ireeco being consulted by investors on occasion. The regional centers provided their offering documents directly to investors and investors could (and would) contact Ireeco from time to time if they had questions about the investments or offering materials.
This is very similar to the current structure of most "billboard" style crowdfunding platforms.
So what does all this mean, do all crowdfunding platforms now need to register as (or otherwise work with) a broker-dealer? The answer right now is NO (particularly those operating strictly under Title II of the JOBS Act). The Order does not create dispositive law and is not even regarding an entity in the crowdfunding space. However, the Order clearly outlines additional factors which should be taken into consideration by platforms when deciding whether or not to register as (or work with) a broker-dealer. As Chris Tyrrell, C.E.O. of OfferBoard eloquently put it:
"There are two salient takeaways, here: 1) platforms don't have to register as broker-dealers  just because they're platforms; and 2) platforms aren't exempted from registering as broker-dealers  just because they don't take success-based compensation."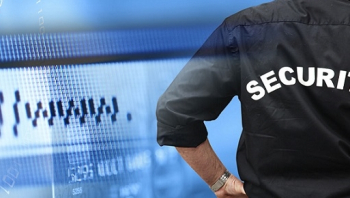 Given the broad range of "unregistered broker activities" discussed in this Order it seems almost inevitable that one or more current crowdfunding platforms will be tagged by the SEC in the near future. It would be extremely helpful to the industry to have the SEC issue some form of clear guidance on the activities that can and cannot be performed by unregistered crowdfunding platforms; even if that list is not exhaustive. Until that unlikely event however, unregistered platforms should be consulting with their legal and other advisers regularly so they can stay on top of these ever changing standards. "This is just one of many very technical legal issues that you have to be aware of when raising money online," says Scott Purcell, CEO of FundAmerica, "and is why you should always consult your securities attorney before you go live with your offering."