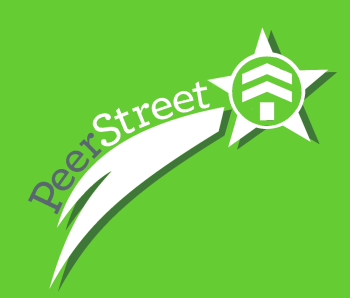 Real estate crowdfunding is arguably one of, if not the, most popular and fastest growing segments of the crowdfunding industry. Particularly those portals focused on P2P (or "marketplace") lending of real estate projects. That is probably why it seems like I hear about a new real estate crowdfunding portal popping up all the time. That being said, rarely do I hear about portals who have a level of team experience, or a proven deal track record, to rival that of the recently released PeerStreet real estate lending platform. Naturally I had to learn more about them so I reached out to their C.E.O. Brew Johnson with a few questions.
For those that do not know, PeerStreet is a marketplace-lending platform which was recently released to the public in late of October of this year. PeerStreet gives accredited investors the opportunity to invest in short and mid-term real estate debt directly alongside institutional and other large lenders with individual investments starting as low as $1,000. PeerStreet also provides for other unique options such as automated investing capability which matches investors with loans that meet their investment objectives and a self-directed IRA option which has tax-deferred benefits. There are two things about this platform that really stand out to me however; their executive team and their pre-release track record.
Founded by real estate attorney, Brew Johnson and former Google executive, Brett Crosby, PeerStreet boasts a stellar executive team, In addition to the experience of its two founders, PeerStreet has managed to add a number of other truly experienced members to their executive team including:
Sara Priola, who has more than 13 years of real estate law experience, as general counsel;
Marc Heenan, former First Vice President for OneWest Bank's Commercial Real Estate Group, as the head of PeerStreet's Commercial Originations and Asset Management group;
Brendan Kao, former product manager for multiple tech companies, including Amazon and Zest Finance, as Head of Product Management;
Jay Hartman, former Managing Director at Paladin Realty Partners, as Head of Finance and Investments; and
Brian Channell, 10 year Yahoo veteran, as Head of User Experience.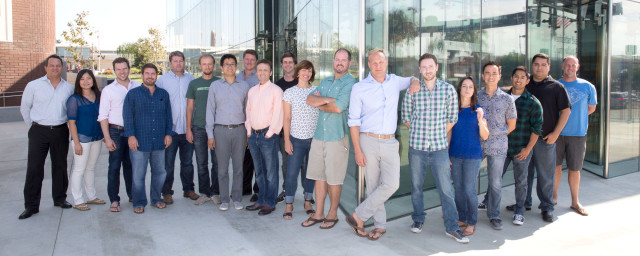 Beyond the pedigrees of PeerStreet's executive team members, PeerStreet is already able to boast a very impressive track record of success. While only recently opened to the general public, PeerStreet went through a "pre-launch" stage where access was by invitation only. During its pre-launch phase, PeerStreet funded more than $35 million in Real Estate loans secured by 78 properties, including a massive (by crowdfunding industry standards) $6.56 million loan in Southern California, and posted annualized net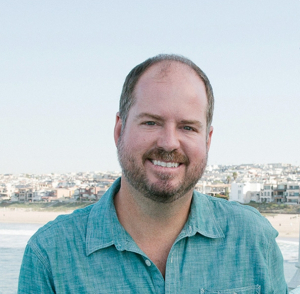 yields to investors ranging between 7% and 12%. This puts them on a path to outpace the growth patterns of many of the most successful marketplace lending platforms in the industry.
I just had to know more about this unique company so I went right to the source, Brew Johnson, co-founder and C.E.O. Luckily Johnson was kind enough to indulge me in answering a few questions about his company which I thought I would share here. Without further ado, here they are….
PeerStreet focuses on providing a marketplace for investors to participate in real estate backed loans. What types of real estate loans will PeerStreet focus on (g. fix-and-flip, new construction, commercial, etc.)? Are these loans secured?
Our focus is on non-owner occupied single-family residences and commercial properties. This includes fix-and-flip, buy-to-rent and bridge loans. All loans on the PeerStreet platform are first-lien positions with an "as is" LTV (Loan to Value) ratio of 75% or lower. This means in the event of a default, our investors are in a strong position to recover their investment.
During its pre-launch phase, PeerStreet funded more than $35 million in Real Estate loans secured by 78 properties. What types of properties were these? Were they in one geographical area or many? How were the loans funded?
As noted, these were non-owner occupied single-family residences and commercial properties. We have a network of private lenders on our platform that originate loans across the country. PeerStreet has offered loans from states coast-to-coast, including California, Florida, New Jersey, Nevada, New York, Washington, Alabama and Illinois. We are in the process of onboarding many more lenders to continue expanding our national reach. This is important because our goal is to provide as much diversification as possible to investors.
You make special note of your "proprietary, big-data-driven underwriting process" can you tell me a little about that and what factors you consider?
My co-founder, Brett Crosby, previously spent 10 years at Google and was a founder of Google Analytics. Brett, along with our team of technologists, developed a proprietary algorithm that we use to analyze each of our loans, determine the health of property markets, test loans against previous cycles and much more. The analytics we use are intended to enhance a traditional, manual underwriting. It's this combination that sets us apart.
PeerStreet's website says that it allows its site investors to invest alongside "professional lenders." What types of professional lenders are you referring to? Are they investing at the same terms or does one party have a preference over the other?
Every loan on the PeerStreet platform comes through our network of professional lenders who have extensive experience in the real estate market. These lenders commit their capital to make loans that they are comfortable holding. PeerStreet then vets each loan individually and provides an easy way for investors to invest and diversify across these loans. Each loan is priced by PeerStreet based on specific characteristics. We provide investors with information about the loan originator, the property and the loan, including the level of investment retained by the loan originator. Our goal is to provide complete transparency.
PeerStreet's website talks about a unique "automated investing capability." Can you tell me more about how this works?
Our Automated Investing feature allows investors to set their specific investment criteria, including duration, yield and dollar amount, and receive automatic allocations into loans based on those selections. Many of PeerStreet's loans fund quickly, so Automated Investing gives investors the best opportunity to get into the deals that make the most sense for them. It's also an easy way for investors to create diversification by building their own portfolio of loans. Investors can also easily reinvest interest payments into new loans through the Automated Investing tool.  
What do you think truly differentiates PeerStreet from the other Real Estate Crowdfunding (RECFund) platforms in the market today? What is your key to success?
One of the key differentiators is that we do not originate loans, which we believe provides better risk-adjusted returns for investors. Our lender partners put up their own capital to make loans that they like. These lenders have been in the business a long time and know their markets and borrowers. PeerStreet's process then surfaces the highest quality loans from these lenders. Since we do not make the loans ourselves, but do provide a thorough underwriting and credit overlay, we believe our model provides better risk-adjusted returns for investors, which is further enhanced by the ability for PeerStreet's investors to easily diversify across loans. It is also worth noting that PeerStreet is 100% focused on debt. We do not offer equity investments or a hybrid of the two.
With the recent introduction of the final Title III rules to allow for "Regulation Crowdfunding" (e. crowdfunding by "non-accredited" investors), does PeerStreet have any plans on offering investment opportunities to "non-accredited" investors?
Title III will not immediately have an impact on PeerStreet's business. That being said, we think it is a positive step forward for our industry and could indicate similar changes in the future that would allow all investors to participate in our deals. For now, only "accredited investors" can participate on PeerStreet.
PeerStreet is looking to fundamentally change the real estate loan marketplace by giving investors the opportunity to invest in real estate backed loans directly alongside bank and non-bank real estate lenders. These types of opportunities have traditionally only been available to institutions and ultra-high net worth/highly connected investors but PeerStreet is trying to change that by opening the doors to all accredited investors. As stated by Johnson "With the launch of PeerStreet, we are democratizing a fantastic asset class – real estate debt – that has always existed, but has been extremely difficult for most investors to access."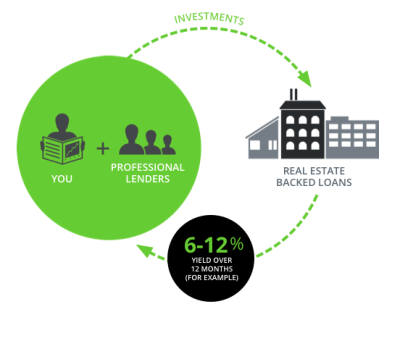 While still new, PeerStreet's performance is currently on pace with the likes of Prosper and Lending Club during their infancy. With its truly impressive executive team and proven track record, I believe PeerStreet is going to quickly establish itself as a major player in this industry and they are certainly a company to keep an eye on.