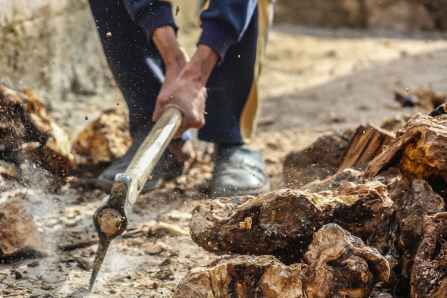 Following the SEC's recent initial subpoena offerings (pun intended) targeting ICO issuers, many believe the SEC might now turn its sights toward some of the gatekeepers involved in the subject ICOs, including the attorneys. Some attorneys practicing in the ICO space have simply been too aggressive in their approaches, or otherwise negligent in their advice to clients, drawing recent criticism from the SEC and increasing the potential that we will see the SEC take direct action against such attorneys.
many believe the SEC might now turn its sights toward some of the gatekeepers involved in the subject #ICOs, including the attorneys

CLICK TO TWEET 
Background
As a bit of background, last July the SEC issued its investigative report on DAO Tokens and concluded both that subject tokens were "securities" and that the offering of the tokens was an unlawful securities offering.
Actions taken in the later half of 2017 following that ruling against ICOs (e.g. actions related to the Munchee's ICO and AriseBank) were limited, relating primarily to ICOs and related activities which the SEC believed to be scams or otherwise fraudulent.
This year however, the SEC has more than doubled down on the DAO ruling, going from hinting that it considers most ICOs to be unlawful sales of securities to outright warnings to ICO issuers and gatekeepers of an oncoming SEC industry wide smack down.
These warnings most recently  came in the form of the testimony delivered by SEC Chair Jay Clayton on February 6, 2018 before the Senate Committee on Banking, Housing, and Urban Affairs hearing concerning virtual currencies and the related Roles of the SEC and CFTC stating (emphasis added):
With the support of my fellow Commissioners, I have asked the SEC's Division of Enforcement to continue to police these markets and vigorously recommend enforcement actions against those who conduct ICOs or engage in other actions relating to cryptocurrencies in violation of the federal securities laws.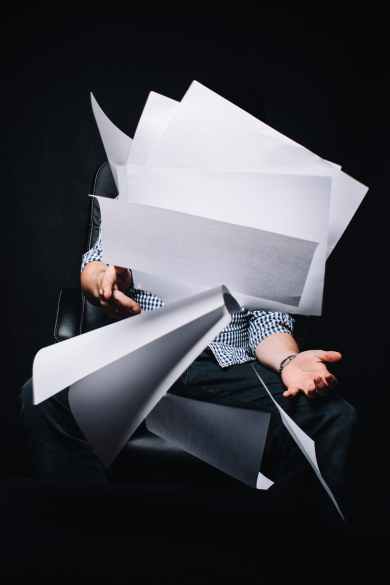 Many of Clayton's statements in this recent testimony echo his earlier comments as well as his well documents general opinion that most, if not all, ICOs involve the sale of securities.
Given the same and other signals from the SEC, it came as no real surprise to industry participants that the SEC recently issued multiple subpoenas and information requests to companies currently conducting (or which have conducted) ICOs in the US. While the actual total number of subpoenas and information requests issued by the SEC is unknown (rumored to be between 70 and 100), what is known is that those which were issued are extremely lengthy and detailed.
Moreover, it is believed that subpoenas and information requests were issued to some of the biggest, and most well known, ICO issuers including Overstock.com's subsidiary tZero. The SEC is clearly not taking a drive-by approach to these inquiries and this is only the first step in what will be a much larger investigation.
Gatekeepers Now In The Spotlight
While ICO issuers are currently the primary focus of the SEC, many ICO attorneys and ancillary service providers are, or otherwise should be, concerned that the spotlight will soon be turned on them. While Jay Clayton's testimony above briefly touched on the gatekeeper role of lawyers, accountants and consultants in the ICO process, in his opening remarks at the Securities Regulation Institute on January 22, 2018  his attention and ire was focused primarily on ICO lawyers and other expected gatekeepers. While I generally do not like to include large quotations in my post, I believe the following portion of Clayton's remarks (emphasis added) should be read in their entirety in order to truly understand their scope and importance:
My first message is simple and a bit stern. Market professionals, especially gatekeepers, need to act responsibly and hold themselves to high standards. To be blunt, from what I have seen recently, particularly in the initial coin offering ("ICO") space, they can do better.

Our securities laws – and 80 plus years of practice – assume that securities lawyers, accountants, underwriters, and dealers will act responsibly. It is expected that they will bring expertise, judgment, and a healthy dose of skepticism to their work. Said another way, even when the issue presented is narrow, market professionals are relied upon to bring knowledge of the broad legal framework, accounting rules, and the markets to bear.

Legal advice (or in the cases I will cite, the lack thereof) surrounding ICOs helps illustrate this point. Let me posit a few scenarios.  First, and most disturbing to me, there are ICOs where the lawyers involved appear to be, on the one hand, assisting promoters in structuring offerings of products that have many of the key features of a securities offering, but call it an "ICO," which sounds pretty close to an "IPO."  On the other hand, those lawyers claim the products are not securities, and the promoters proceed without compliance with the securities laws, which deprives investors of the substantive and procedural investor protection requirements of our securities laws.

Second are ICOs where the lawyers appear to have taken a step back from the key issues – including whether the "coin" is a security and whether the offering qualifies for an exemption from registration – even in circumstances where registration would likely be warranted. These lawyers appear to provide the "it depends" equivocal advice, rather than counseling their clients that the product they are promoting likely is a security. Their clients then proceed with the ICO without complying with the securities laws because those clients are willing to take the risk.

With respect to these two scenarios, I have instructed the SEC staff to be on high alert for approaches to ICOs that may be contrary to the spirit of our securities laws and the professional obligations of the U.S. securities bar.
While the above represents the most direct warning to date with respect to ICO attorneys and service providers, Clayton has repeatedly said that attorneys assisting in ICOs need to act more responsibly to uphold securities laws when advising ICO issuers and not mislead issuers/investors about the nature of a token; particularly following the DAO ruling. More importantly, many believe that recent SEC staff statements like those above are a signal that the SEC is preparing to bring the hammer down on multiple attorneys assisting issuers in current and previous ICOs.
What does this mean for ICO attorneys?
SEC enforcement actions taken directly against attorneys are on the rarer side but they do happen. When they do occur they typically involve allegations that the subject attorney was negligent or otherwise knowingly assisted a client in committing fraud.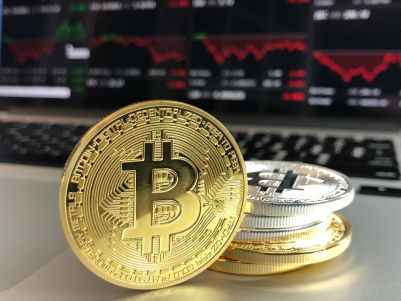 While to date the SEC has not hinted at any attorney(ies) knowingly committing, or otherwise assisting with, fraudulent activities in connection with any ICO, its clear from Clayton's statements above the SEC believes that many ICO attorneys were negligent in their advice or otherwise lax in fulfilling their gatekeeper roles.
The last time the SEC took any real sweeping actions against attorneys in connection with public securities offerings were the SEC sanctions/penalties which came down in connection with the issuance of attorney opinion letters to support trading in microcap/penny stocks.
Those actions were similarly related to the negligence of the subject attorneys and the general failure of such attorneys to fulfill their respective gatekeeper duties. That being said, the risk of an attorney coming into the SEC's direct crosshairs for negligently assisting in an ICO is becoming increasingly real.
More importantly, if the SEC were to take such action and the subject attorney is found guilty of any wrongdoing in connection with an ICO, the ramifications could be catastrophic; ranging from substantive (and even punitive) monetary penalties levied against the subject attorney (and/or their firm), to an outright prohibition on practicing before the SEC, to even criminal penalties.
Any attorney choosing to assist a client with an ICO needs to be aware of the SEC's concerns in this area, as well as the potential ramifications of their counsel, and take their gatekeeper role seriously. Assisting a client with an ICO given the SEC's focus in this area should not be taken lightly and should be limited only to experienced securities attorneys.
Conclusion
Whether or not the SEC will elect to take action against any particular ICO attorney(ies) remains to be seen and will most likely depend on what the SEC finds as a result of the recent subpoenas and information requests issued to ICO companies as noted above.
Some believe the SEC intends to make an example of one or more attorneys who have negligently assisted in previous ICOs in order to bring the ICO industry, and participating attorneys, into line. Others however, believe that the SEC will take a less aggressive approach, choosing instead to rely primarily on stiff warnings like those above and taking action on a going-forward basis against those attorneys who fail to heed such warnings.
Whatever happens, it is clear that this issue is not going away anytime soon and attorneys will continue to remain in the SEC's peripheral, if not direct, sights. In my opinion any attorney that advises a client to conduct, or otherwise chooses to assist with, an ICO which is not made in compliance with applicable securities laws is playing with fire and will eventually get burned.
Some believe the SEC intends to make an example of one or more attorneys who have negligently assisted in previous ICOs in order to bring the #ICO industry, and participating attorneys, into line

CLICK TO TWEET