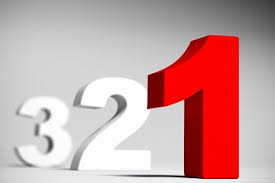 Today people are starting crowdfunding campaigns to raise money for all kinds of reasons ranging from funding a particular project (e.g. Kickstarter, Indiegogo) to funding their own education (e.g. CrowdFundEdu.com) and everything in between. Crowdfunding has truly disrupted the way people fund projects and it was only a matter of time until it changed the way people buy, and invest in, real estate.
As the popularity of real estate crowdfunding campaigns (or RECfunds) continues to grow and a variety of new real estate crowdfunding platforms such as Realty Mogul and Ground Breaker enter the market, I am often asked what the main differences are between RECfunds and real estate investment trusts (or REITs) and which is the better choice for investors. While the latter question is entirely dependent on the particular investor and their respective investment profile (e.g. risk tolerance, financial situation, investment goals etc.) these are the TOP 3 DIFFERENCES between RECfunds and REITs.
Project Control.
With both RECfunds and REITs the investors are "passive" meaning that while they are acquiring an ownership interest in certain assets, the investor does not have to worry about the day-to-day operations and management of the asset. That being said, RECfunds offer the investor significantly more control over what assets are acquired.
A REIT is basically an entity that raises capital from investors in order to seek out, acquire and hold a portfolio of real estate investments including income-producing real estate (e.g. apartment complexes, hotels, malls etc.; sometimes called an "Equity REIT" or an "EREIT"), debt secured by such real estate (sometimes called a "Mortgage REIT" or a "MREIT") or some combination of the two (sometimes called a "Hybrid REIT"). With a REIT, an investor typically has no say in what assets are acquired by the entity and is basically handing money over to an entity and relying on the expertise of management to select and acquire profitable assets.
RECfunds on the other hand are set up as "sole purpose" entities (typically a Limited Partnership or Limited Liability Company) which look to pool money from crowd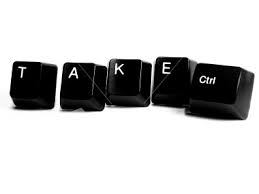 investors for the purpose of acquiring a specific property. Unlike with REITs, an investor will know exactly what property is being acquired prior to investing funds. By being able to select between RECfunds (and by virtue, between specific properties), an investor has significantly more control over their investment decisions.
Project/Geographic Diversification.
Generally REITs have a specific type of "investment profile" they use to vet various asset opportunities. These investment profiles can include any of a number of specific criteria ranging from asset class (e.g. commercial property, residential property, etc.) to minimum rates of investment return. Most often these criteria include a specific geographic location or area (e.g. Silicon Valley, the Midwest region, etc.) where the REIT will look for investment opportunities. Only opportunities that fall within the specific criteria of the established investment profile will be viable.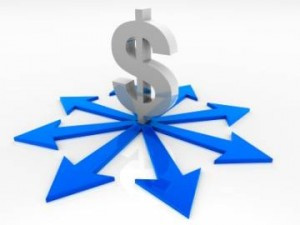 With RECfunds the subject investment property has already been selected so an investor knows exactly what they are investing in. Since an investor can spread their money across more than one RECfund the investor has the ability to directly control the diversification of their own investment. For example, let's say an investor wants to invest in both residential and commercial real estate. That investor can invest in one RECfund that is purchasing a residential property and once that is purchasing a commercial property. Similarly, if an investor is looking to diversify the geographic location of their real estate investments they can invest in RECfunds acquiring properties in different states.
Tax Treatment.
REITs are entities which would be taxed as corporations (and thus income to investors would be subject to double tax or entity level tax) if not for certain provisions of the IRS tax code. Assuming the statutory REIT requirements (including the required 90% distribution rule) are met, REIT investors will generally (subject to certain exceptions) receive the income from the REIT's investments free of entity level tax. That being said, this income is taxable as "ordinary" income to the investor subjecting it to higher tax rates and the IRS classifies this income as "portfolio" income meaning it can only be offset by losses from other "passive activities" of the investor.
Investors in RECfunds on the other hand can take advantage of certain "pass through" benefits available through the Limited Partnership or Limited Liability Company structure.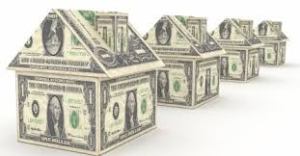 These pass through entities not only avoid any double tax issue but they also allow for the pass trough of tax losses/tax incentives of the RECfund to the individual investors. In terms of real estate, this can be a significant advantage as depreciation and interest expense with respect to the RECfund property can be passed through to the individual investors. These sizable tax losses/deductions can be used by investors to offset income received from the RECfund (or other similar gains) thus reducing the investors overall tax liability. Generally, investors in RECfunds hope that the RECfund property will generate (and pass-through) sufficient depreciation, interest expense, and other deductions to shelter any pass through income from the investment in the RECfund and keep such income nontaxable (or at least deferred).