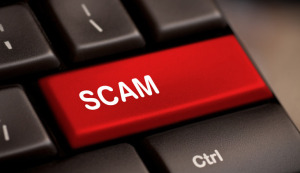 With all of the news today centered around the popularity of crowdfunding and all of the successful projects being funded through crowdfunding it is easy to forget that where there is money there will always be the potential for fraud. I'd like to be able to boil that down to the old adage that "a fool and his money are soon parted," but it's just not that simple. While some scams are readily apparent, others are so elaborate that they could fool even the most educated investors. Here are three separate examples of the potential dark side of crowdfunding.
Three Tales
Tale 1: DON'T "INVEST" – The case of the dead on arrival movie campaign
A man by the name of Ron Forbes started a crowdfunding campaign on Indiegogo last week looking to raise funds to produce a feature length version of the Award Winning short film "DON'T MOVE" (see it HERE). It turns out that Forbes had nothing to do with the original film and had no permission from the creators to use it in any way. Forbes, while not directly claiming that he directed the original film, apparently edited out the original credits on the film and replaced it with an amateur pitch (in low quality, white on black text) seeking funds for equipment etc. and claiming that the final product would be better than the original.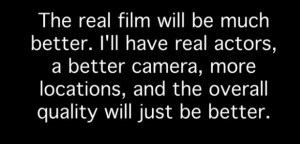 Bloody Cuts Films, the creator of the original film, quickly took notice of the fraudulent campaign and took to twitter to try to clear the air and get the campaign shut down. Fortunately, for the investing public, the fraud was so blatant that Indiegogo quickly removed the campaign before anyone had invested.
A BAD HAND – The case of the disappearing rewards
In early 2012, Edward J. Polchlepek III (a.k.a Ed Nash) and his company (Altius Management) ran a crowdfunding campaign on Kickstarter to raise money to print and market a retro-horror themed set of playing cards under the name "Asylum." Nash's campaign raised a total of $25,146 from 810 backers, far exceeding its original funding goal of $15,000. Project backers were promised they would receive a set of the playing cards (and certain other rewards) by the end of December 2012 but they never arrived. To compound matters, in response to angry backers voicing their frustrations on Kickstarter, Nash stopped communicating on the site as of October 2012.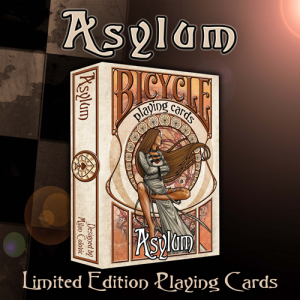 By the Kickstarter's Terms of Use Nash was required to deliver the promised rewards to the backers or refund the money invested. The fact that neither of these events occurred led the Washington State Attorney General's Office to file the first consumer protection lawsuit involving crowdfunding earlier this year (a copy of which can be found HERE ). The lawsuit seeks restitution for consumers, $2,000 for each violation of state consumer laws, and attorneys' fees for bringing the suit. The Washington Attorney General was quoted as saying "[t]his is a new frontier. We hope this sends a message to other potential project creators to take their responsibilities seriously. We look forward to bringing more cases, if necessary, to protect consumers."
"NO"BE – The Case of the miracle health device that may never be
Earlier this year Moscow-based company Healbe started a crowdfunding campaign on Indiegogo to produce a wearable device called a "GOBE" which it claims can measure calories through the skin and track their glucose in a non-invasive manner. WOW, if such a product could work it would certainly be a game changer, and apparently others think so as well. The campaign has reached over $1 M in contributions and Healbe promises that the product will be delivered to its backers by June of this year. So what is the problem?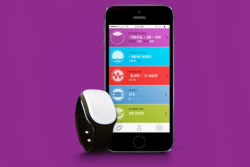 The problem is that many medical and engineering experts have stepped up and said that the proposed GOBE technology proposed just cannot work (and even if it could it could not be manufactured by June as promised). Healbe claims to have independent tests proving that its technology works but has yet to present them. There are also some other red flags which call the legitimacy of the campaign into question such as the experience of the scientific team behind the product (being virtual unknowns in the in scientific community) and discrepancies between whether Healbe's business address is in San Francisco or Russia. For these and other reasons a growing number of backers have requested refunds of their contributions from the company (which the company has, to date, honored). Despite the fact that backer concerns and subsequent refund requests continued to grow, they still got a ton of new backers prior to the close of the campaign on April 15th, resulting in a total of $1,052,984 in contributed funds (1,052% over its initial $100,000 goal).
Healbe has recently responded to dissenters claiming that its technology is workable, just proprietary and confidential, and they have tried to ensure backers that everything is above board and moving forward. Only time will tell if the technology is real and if you want to evaluate the claims for yourself you can see their Indiegogo campaign page HERE. What is certain is that if this campaign is ultimately found to be a fraud it will be one of the biggest, if not the biggest, crowdfunding fraud to date. Further, a fraud of this size is certain to call into question the fraud detection "algorithms" Indiegogo insists it has in place to protect investors (and the investor protection methods of similar sites such as Kickstarter) as well as the immediate, pay-pal style, campaign funding model of these platforms.
Conclusion
Crowdfunding can be used for any of a number of good things but cases like the above encapsulate everything that can be wrong about online crowdfunding campaigns. While it is clear that crowdfunding is the future, investors need to know that scams like those above are possible and do happen and remember what your parents said to you "if something looks too good to be true, it probably is."