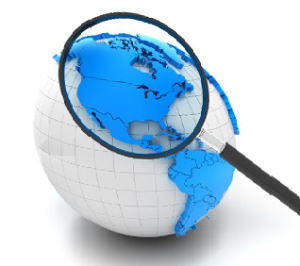 I don't know about the rest of you out there but I have not yet found a website that accurately identifies each of the states that have currently enacted, or are in some stage of enacting, an intrastate crowdfunding exemption. As a result, for everyone's sake (including my own) I decided to scour the internet and create my own list. I will attempt to keep this list as current as possible so please bookmark this page (or better yet, subscribe to my blog).
Also, if you have any comments (e.g. I missed something, a link is broken, my hair looks great in my profile picture, etc.) please feel free to contact me.
Now, without further ado, the LIST:

DISCLAIMER: Nothing in this post is, or is intended to be, legal advice. The information herein is provided for informational purposes

ONLY

 

and

YOU SHOULD CONSULT WITH YOUR ATTORNEY

before using any of this information. Further, I make

NO REPRESENTATION OR WARRANTY

as to the accuracy or use of any of information contained in this post and I shall have

NO DUTY

to update any of the information below.
ENACTED INTRASTATE CROWDFUNDING EXEMPTIONS (for a summary chart click HERE)
As of November 2014, the following thirteen (13) states have either enacted separate intrastate crowdfunding exemptions or have enacted amendments to their existing blue sky laws to permit some type of intrastate crowdfunding:
PROPOSED INTRASTATE CROWDFUNDING EXEMPTIONS (for a summary chart click HERE)
As of November 2014, the following fifteen (15) states are in various stages of enacting/considering legislation regarding an intrastate crowdfunding exemption:
Alaska Proposed Crowdfunding Exemption (AK):

See also HB 308;
See also HB

303

(Note: Not yet enacted);

Arkansas Proposed Crowdfunding Exemption (AR) (Note: Technically not an "intrastate exemption"; Provides only for state exemption for Title III crowdfunding):

See SB 665;

California Proposed Crowdfunding Exemption (CA):

See Assembly Bill 2096;

Connecticut Proposed Crowdfunding Exemption (CT) (Note: Authorizing study only):

See HB 5577;
See also this article;

District of Columbia Proposed Crowdfunding Exemption (DC):

Illinois Proposed Crowdfunding Exemption (IL):  MY FAVORITE!!

See the intrastate exemption proposed by ME at www.illinoiscrowdfundingnow.com (currently without a sponsor);

Kentucky Proposed Crowdfunding Exemption (KY):

TBD; Per Representative Steve Riggs of Louisville, Kentucky (the sponsor of the proposed intrastate crowdfunding exemption), the proposed bill has not been finalized yet but the intent is to model it after the intrastate crowdfunding exemption currently enacted in Indiana.

Missouri Proposed Crowdfunding Exemption (MO):

See HB 1736;

New Jersey Proposed Crowdfunding Exemption (NJ):

See SB 712;

New Mexico Proposed Crowdfunding Exemption (NM):

See proposed rules;
See also New Mexico Administrative Rules NMAC § 12.11.1, et seq.

Oregon Proposed Crowdfunding Exemption (OR):

See proposed rules;
See also purpose of proposed exemption;

Pennsylvania Proposed Crowdfunding Exemption (PA) (Note: Technically not an "intrastate exemption"; Provides only for state exemption for Title III crowdfunding):

See Senate Bill 1045;

South Carolina Proposed Crowdfunding Exemption (SC):

See H. 479;
See also Invest SC Exemption;

Utah Proposed Crowdfunding Exemption (UT):

See HB 142; and
REJECTED PROPOSED INTRASTATE CROWDFUNDING EXEMPTIONS
As of November 2014, the following two (2) states have voted down proposed legislation regarding an intrastate crowdfunding exemption:
Florida Proposed Crowdfunding Exemption (FL):

See H1299 (Note: H1299 currently dead);
See also SB 1596;

North Carolina Proposed Crowdfunding Exemption (NC):

See HB680 (Note: HB680 currently dead);
See also the exemption proposal website;