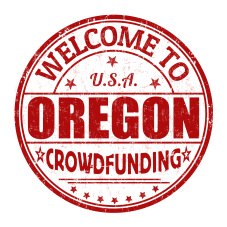 While just recently uploaded, sometime in October David Tatman, the administrator of the Division of Finance and Corporate Securities, filed a "Statement Of Need And Fiscal Impact" with the Oregon Secretary of State proposing, what he refers to as, "Community Public Offerings" (CPOs) … which, between you and I, are intrastate crowdfunding offerings. While I applaud Administrator Tatman's efforts in pushing intrastate crowdfunding forward, and his stated purpose for the proposed legislation, in my humble opinion this legislation misses its intended mark.
I have looked at enough of these intrastate rules to know one thing, there needs to be a trade-off between the amount of money an issuer can ultimately raise and the amount of money/time the issuer will need to spend (in terms of rules and compliance) in order to raise such funds. Administrator Tatman apparently believes the same as noted in his statement of purpose which provides:
The Opportunity for Oregon: "Community Public Offerings" (CPOs):
The SEC allows for intrastate direct public offerings and has since 1934—the nation's original "crowdfunding law"—but the process is prohibitive for those raising less than $250,000, which are the vast majority of startups and small business that build vibrant communities, especially in rural Oregon, and create our state's jobs.
Oregon's new exemption will create a cost-effective, appropriate pathway for registered Oregon small businesses and startups to raise limited amounts of capital (securities of all kinds) directly from Oregon residents.
I originally read that statement of purpose and thought to myself, "ok, they are focused on creating a fast and cheap way for local companies to raise small amounts of capital so the process must be pretty simple and have minimal disclosures." Well, not so much. The proposed rules require a slew of specific disclosures to be made by the issuer (including detailed information regarding key executives and majority equity holders) as well as the filing of a "post-sale" report with respect to the offering and the delivery of semi-annual reports to investors (again which require detailed information regarding key executives and majority equity holders).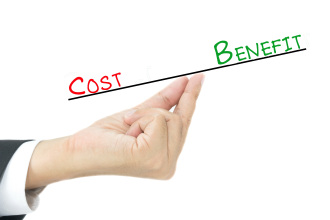 Now these may not be unreasonable requests in terms of the gambit of current intrastate crowdfunding regulations, but when you consider that the issuer is only able to raise a maximum of $250,000, these proposed rules can hardly be described as "cost-effective." In fact, as far as other regulations go, Oregon's disclosure/reporting requirements land on the more onerous end of the spectrum while its maximum offering cap is the lowest of them all. Not a good cost benefit relationship if you ask me. Moreover, and I will give them the benefit of the doubt that it was an oversight, the proposed rules don't technically limit the $250,000 cap to any particular period (e.g. during a 12-month period). As a result, by the straight letter of the current proposed rules, an issuer is only entitled to raise a maximum of $250,000 using this exemption, period.
There are some other irregularities with the proposed rules as well, such as the fact that it alludes to the potential use of an escrow and the establishment of a minimum offering amount, while simultaneously alluding to the fact that the internet portal can allow for investor funds to be delivered directly to the issuer. I won't go into detail on these irregularities in this post though as I am not trying to nit-pick the drafters in any way. I do think however, that the proposed rules are going to need some significant revision/clarification before they are ready for practical use.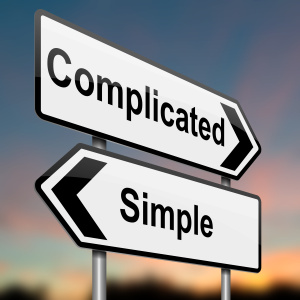 Like many bills I feel like these rules began with a good mission statement and somehow lost focus in the execution. If Administrator Tatman is only trying to provide a "cost-effective." means for raising small amounts of capital, than in my opinion Administrator Tatman should re-examine (and scale back) the required disclosures/deliveries. If, however, Administrator Tatman considers these disclosures/deliveries as essential, then I would recommend raising the cap to at least $1,000,000. If not, I see no reason why an issuer wouldn't by-pass the proposed exemption altogether in favor of using Rule 504 (i.e. under Rule 504 an issuer would have to provide virtually the same (if not less) disclosures, but would be able to raise up to $1,000,000 and would not have to provide ongoing reports/disclosures).
Again I sincerely applaud the effort as I know how difficult this balancing process can be. That being said, I do believe that Oregon needs to focus on one goal, and revise the proposed rules accordingly, or they will end up taking something that was a good idea and turning it into legislation that no-one will use.