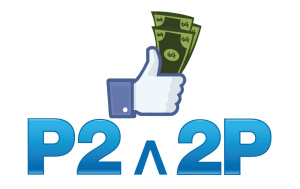 Earlier this week Facebook announced the release of a new "P2P" payment feature to its messenger service which will allow users to send (and receive) money to each other. While still in beta testing, the service is expected to be available to U.S. desktop and mobile users in the next few months. It's easy to see that Zuckerberg's entry into the P2P payment industry is going to spell trouble for existing industry leaders. The question is however, what effect, if any, will it have on the crowdfunding industry?
So the new feature will work much like other existing P2P payment services such as PayPal, Chase QuickPay, etc. Users will first need to register their respective account information with Facebook's messaging service. Currently the system is expected to only permit "debit" account transfers (purportedly to keep the service free) but permitting "credit" transactions is inevitable. Once registered, a user will be able to select a "friend" (which technically could be a business' page)  through Facebook messenger and send that person money by simply clicking a button. Assuming the receiver has their account information set up they would just click to accept the payment (much like Chase QuickPay). The transfer of the money itself will be instant however, depending on the receiver's bank, it may take 1-3 business days for the money to actually show up in their account.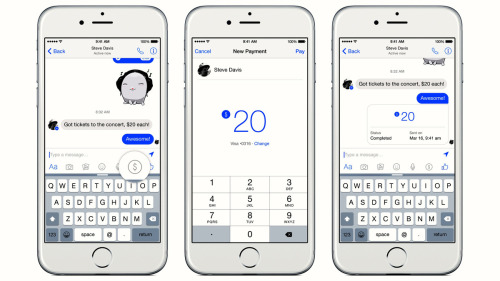 With the growing number of mobile based payment services such as Apple Pay and Venmo (the PayPal owned app) the mobile payment industry is expected to grow to close to $150 Billion over the next five years. As a result, it's no wonder why Facebook sees an opportunity here given that more than half of its user base (over 745 million users) accesses Facebook through some form of mobile device. In fact, the introduction of a P2P payment service by Facebook has actually been expected since mid-2014 when the company hired of David Marcus, former PayPal president. Facebook is clearly entering a very crowded industry, especially with the recent release of Apple Pay. None of its competitors however, except perhaps Apple, have the reach or resources that Facebook does so I doubt they are worried about the competition.
So what does this new service have to do with the crowdfunding industry? The simple answer is, nothing … at least for now. By its own terms of service (see "Making Purchases" # 7 ) the new Facebook payment system is "not intended to be used for business, commercial, or merchant transactions." However, the potential for disruption in the crowdfunding industry is HUGE should Facebook decide there is opportunity there. Now before I continue this discussion let me first say that I have seen no evidence that Facebook has any intention of entering the crowdfunding industry (or even knows it exists). That being said, is it easy to see how Facebook might end up moving in that direction.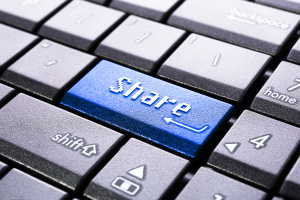 Take reward/donation based crowdfunding for example. With sites like GoFoundMe, Kickstarter and Indiegogo, users set up a crowdfunding campaign asking the "crowd" to help fund their idea/project. What's the first thing users usually do once they create that campaign? That's right, you guessed it, shoot out an announcement about the campaign to their friends and family on Facebook and other social media sites. How easy do you think it would be for Facebook to create a means to start similar crowdfunding campaigns, and fund those campaigns, directly through their site? Moreover, given the amount of customer preference data Facebook already collects (don't believe anything different) Facebook could actually better market the campaigns by targeting advertising to select users based on the project/idea.
Let's move now to investment based crowdfunding. This connection is VERY tenuous, I will admit that, but there IS potential. If/when Title III crowdfunding is made legal, it seems to me that the Facebook user base would be THE optimum marketing target for such investments. Now should Facebook want to capitalize on this fact it could simply partner with (who am I kidding buy) a crowdfunding portal and make it so that their investment portal is the only portal that could advertise through Facebook. That is a lot of "what ifs" I know, but should they ever happen I could not see an issuer using any another crowdfunding portal but Facebook's.
While Facebook's new P2P payment is sure to shake things up in the mobile payment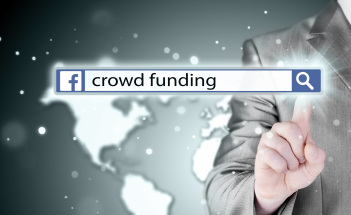 industry, chances are that it will have little to no effect on the crowdfunding industry. The potential does exists however, and you never know what is going on in Zuckerberg's head. I can tell you this, if Facebook ever does decide to move its monster of a company into the crowdfunding industry the playing field is going to look a lot different than it does today…