Alright so maybe "ALL HAIL" might be a little much but cut me some slack, I'm excited. After more than a year of lobbying, campaigning and pounding the pavement Illinois finally has a filed intrastate crowdfunding exemption bill. Well, that's not entirely true … Illinois actually now has three proposed bills…
Introduction.
As many of you know I have been lobbying heavily for an Illinois intrastate crowdfunding exemption to be passed since early 2014. I even went so far as to draft the actual crowdfunding exemption bill myself (many iterations of it in fact). I am thrilled to now be able to announce that, with the official filing of House Bill 3429 by lead sponsor Representative Carol A. Sente, Illinois is now one giant step closer to making intrastate crowdfunding a reality. To mark this auspicious occasion, a press conference was held on Monday at 1871, a Chicago based incubator and major proponent of Illinois entrepreneurs, to announce the filing of the bill. Speaking at the conference were Representative Sente, 1871 CEO Howard Tullman, Michael Cavanaugh and Elliot Richardson of the Chicago-based Small Business Advocacy Council (SBAC) and, someone else…. on the tip of my tongue … oh yeah, ME (despite what some reports may have you believe). Also in attendance were members of the press, local business owners/entrepreneurs, and others. All in all, I felt that the proposed bill was extremely well received by the conference attendees.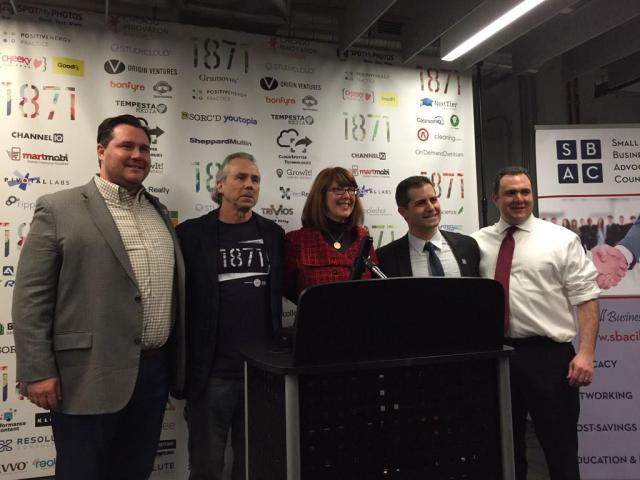 You may recall that I previously posted a full draft of a proposed Illinois intrastate crowdfunding exemption bill in late October of last year (see "OFFICIAL DRAFT - Illinois Proposed Intrastate Crowdfunding Exemption"). As you will note however, the filed House Bill 3429 includes some significant changes from the October iteration. Most notably, the filed bill: (a) has a significantly lower maximum offering cap; (b) has a significantly lower "per-investor" cap for non-accredited investors; and (c) no longer includes the "experienced investor" concept (we were able to keep the door open somewhat however, by allowing the Secretary to subsequently exempt others by rule). Now you may be asking yourself "why the changes Tony?, especially after you advocated so strongly for the importance of these provisions in other posts." I can tell you honestly that these changes were not made lightly, trust me. Representative Sente, members of the SBAC, members of the Illinois Secretary of State Securities Division, and myself spent considerable amounts of time debating the language of each substantive point in the proposed bill and House Bill 3429 truly represents the culmination of our collaborative efforts.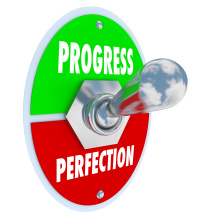 Sure, I would have like to include some or all of the above points from the October iteration but, at the end of the day, I truly believe that the filed bill does a good job of balancing the needs and concerns of entrepreneurs/start-ups with the concerns of the Illinois Secretary of State's office (and other regulators). Mr. Tullman agrees as well, stating during the press conference that the he thought the filed bill "does a good job of balancing the needs of investors with the needs of small businesses looking to raise capital."
The Provisions.
For those interested in the actual provisions of House Bill 3429, here are some of the main points:
Adds new definition of "accredited investor" (see new 815 ILCS 5/2.34).
Amends the transaction exemption provided by 815 ILCS 5/4(H) to allow for offers, sales and/or issuances of securities to any "accredited investor" and for the general promotion of the same.
Provides new definition of "qualified escrowee," which includes title insurance companies and banks authorized to do business in Illinois who maintain at least one (1) physical location in the state (see new 815 ILCS 5/2.35).
 Provides new Intrastate Exemption (see 815 ILCS 5/4(T)). Highlights include:

$1,000,000 funding cap

unless

 the Issuer has made available to prospective purchasers audited financial statements, in which case the funding cap will be $4,000,000. – See subsection (2) (NOTE: The current iteration of House Bill 3429 provides for $3 MM/$5 MM funding caps, respectively, but the bill is in the process of being amended to reflect the forgoing limits)
Max amount received by an issuer from any particular purchaser (other than accredited investors) is limited to $5,000 per year. – See subsection (3). 
Requires use of a "qualified escrowee" for the collection of funds from potential purchasers. – See subsection (9) 
Requires the issuer, and each internet portal used, to establish commercially reasonable measures for limiting access to information to residents of Illinois (permits relying on IP Address verification). – See subsection (13)
Allows for "general announcement" of offering by issuer. – See subsection (13) 
Requires delivery (or electronic access to) internally prepared quarterly financial statements/business reporting of issuer. – See subsection (15)

Provides new definition of "qualified internet portal." Establishes new provision related to offerings made through a "qualified internet portal" (see 815 ILCS 5/8d). Highlights include:

The portal shall be owned by an entity organized, or otherwise qualified to do business, in Illinois and in good standing. – See subsection (a) 
Allows for "general announcement" of offering by internet portal. – See subsection (b) 
Provides for an exemption from registration as a "dealer" or "investment adviser" under the Act for an internet portal that meets certain requirements. Specifies certain actions which do not, by themselves, constitute offering investment advice or recommendations. – See subsection (g)
Often Imitated, Never Duplicated.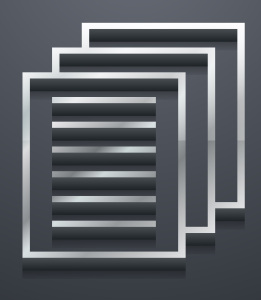 Now I mentioned above that Illinois now has three filed proposed intrastate crowdfunding bills and I wasn't lying. In addition to House Bill 3429 discussed above, last week House Bill 3091 was officially filed by Representative Tom Demmer and House Bill 3847 was  officially filed by Representative Elgie Sims. Now before you bother clicking on both of these links, let me save you some time by telling you that they are substantially similar, if not identical, to each other. I'll save you even more time by telling you that, if you've already checked out MY October bill draft (see "OFFICIAL DRAFT - Illinois Proposed Intrastate Crowdfunding Exemption"), you won't need to bother reviewing these bills at all because, you guessed it, the language is the same.
So, like a father that doesn't know he is having triplets until he gets to the delivery room, I have apparently helped to give birth to two additional bills that I was not aware of. While I can certainly appreciate Representative Demmer's and Representative Sims' enthusiasm for furthering my original draft (I know I loved it), I can save them some time as well by telling them that the Secretary of State will never support the language in those proposed bills (which is why we had to revise it). Accordingly, I would hope that both Representative Demmer and Representative Sims would instead consider lending their full support to our proposed bill.
Conclusion.
With more than half of the states now having an enacted or proposed intrastate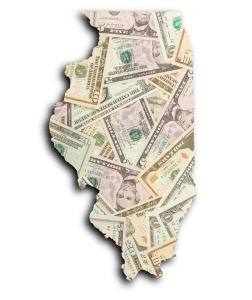 crowdfunding exemption I know that it may be hard to feign excitement for yet another proposed state exemption. Especially given the limited used of these exemptions across the states to date. That being said, I truly believe that the proposed House Bill 3429 is balanced and flexible enough to make intrastate crowdfunding a viable source of capital for Illinois small business and entrepreneurs. As Elliot Richardson of the SBAC put it best, "intrastate equity crowdfunding can be an absolute game-changer for the Illinois small business community."