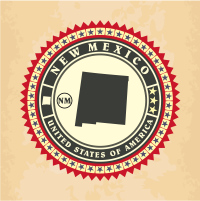 On Wednesday, September 24th, New Mexico's Securities Division Director, Alan R. Wilson, set forth proposed rules to allow for an intrastate crowdfunding exemption in New Mexico. Having personally reviewed each current active and proposed intrastate crowdfunding exemption I can honestly say that Director Wilson and his staff (including lead drafter, Brandon R. Toensing, Senior Regulatory Attorney) have taken some unique approaches with respect to these proposed rules.
The proposed intrastate crowdfunding exemption was set forth in a letter dated September 24, 2014 from Director Wilson to Dora M. Dominguez, Director of the Director of Office of Business Advocacy of the New Mexico Economic Development Department (NMEDD). As is the case in other states, the letter spells out the need for small businesses and entrepreneurs to have access to capital as well as the potential benefits that can be gained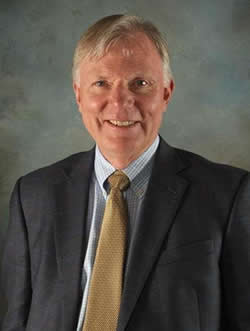 to both those seeking capital, and those looking to invest, by allowing for intrastate crowdfunding. Director Wilson and his staff however, have taken a novel and bold approach to the drafting of their proposed regulations.
The first (and potentially most significant) difference is that, unlike many (if not all) of the other states who have proposed/enacted entirely new statutes (or entirely new sections to an existing statute) to allow for intrastate crowdfunding, the New Mexico proposed rules act as an amendment to an existing exemption for "Small Offerings By Issuers With Local Operations." Section § 58-13C-202X of the New Mexico Securities Act creates an exemption for offerings up to $2,500,000 (on a per offering basis) made by Issuers within the state (subject to certain additional minimal restrictions/qualifications). The intrastate crowdfunding exemption proposed by Director Wilson and his staff simply provides additional restrictions/qualifications/procedures for Issuers who wish to conduct such a "Small Offering" under NMSA § 58-13C-202X (and the corresponding administrative rules, NMAC § 12.11.1, et seq.) using the internet.
So why should it make a difference whether it's tied to an existing New Mexico "Small Offering" exemption or not? Well it matter for two reasons. First, it allows potential crowdfunding Issuers to take advantage of the existing $2,500,000 offering cap; which is higher than the offering cap in the majority of the other states. Second, and more importantly, New Mexico's existing "Small Offering" exemption does NOT have a requirement to provide reviewed or audited financial records of the Issuer to investors. Let me put that another way. By tying intrastate crowdfunding to New Mexico's existing "Small Offering" exemption, Issuers looking to use intrastate crowdfunding to conduct their offerings will NOT be required to provide reviewed or audited financial records to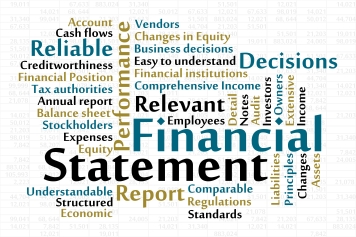 potential investors as is required under the majority of current proposed/enacted intrastate exemptions in other states.
The requirement to provide reviewed/audited financial records in connection with crowdfunding offerings has been a source of heated debate, both on an intrastate level and on a federal level under Title III of the JOBS Act, due to the significant increase in cost it creates for the Issuer. Especially in light of the perceived benefits (if any) of such financial records with respect to start-up and early stage companies. New Mexico's approach to forgo such financial reporting requirements all together is a bold, (and in my opinion correct) approach. As I read the proposed rules, the use of an internet portal is looked at simply as a means for an Issuer to conduct the same "Small Offering" that has been permitted for some time under existing law so there should be no reason for such Issuer o take on the additional expense and hassle of having to provide reviewed/audited financial records. This approach makes complete sense to me.
Another unique aspect of the proposed New Mexico intrastate crowdfunding exemption are the duties placed on the crowdfunding portals themselves. Many current enacted and proposed intrastate crowdfunding exemptions treat crowdfunding portals simply as an intermediary for the pass-through of information, deal facilitation, etc. Under the New Mexico proposed rules however, crowdfunding portals are tasked with actively taking measures to prevent potential Issuer fraud. For example, proposed administrative rule NMAC § 12.11.2.25(D) provides as follows:
Background and regulatory checks. Prior to offering securities to residents of New Mexico, the New Mexico crowdfunding portal shall conduct a reasonable investigation of the background and regulatory history of each Issuer whose securities are offered on the portal's internet website, and of each of the Issuer's control persons. "Control persons" for purposes of this subsection means the Issuer's officers; directors; or other persons having the power, directly or indirectly, to direct the management or policies of the Issuer, whether by contract or otherwise; and persons holding more than 20% of the outstanding equity of the Issuer; the portal must deny an Issuer access to its internet website if the portal has a reasonable basis for believing that:
(1)         the Issuer or any of its control persons is subject to a disqualification  under Subsection C of 12.11.12.11 NMAC;
(2)         the Issuer has engaged in, is engaging in. or the offering involves any act, practice, or course of business that will, directly or indirectly, operate as a fraud or deceit upon any person: or
(3)         it cannot adequately or effectively assess the risk of fraud by the Issuer or its potential offering.
The above represents a significant increase in the expected duties of the crowdfunding portals themselves to conduct due diligence with respect to potential Issuers. Couple this duty with the stated potential criminal and civil liabilities crowdfunding portals may be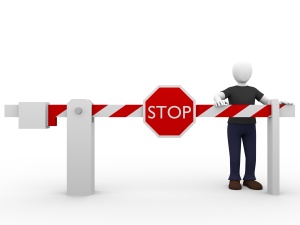 subject to for failure to comply (see proposed NMAC § 12.11.2.25(G)) with the above duties and it is clear that Director Wilson expects crowdfunding portals to act as "gatekeepers" and not simply pass-through entities. I cannot say I disagree with this approach at all but it does represent a significant break from what has currently been expected from crowdfunding portals in terms of Issuer due diligence.
While I believe the proposed New Mexico rules are, in certain instances better than many other currently enacted and proposed intrastate crowdfunding exemptions, there are at least two provisions that I think will be an issue in terms of actual application. Proposed administrative rule NMAC § 12.11.2.25(C)(5) prevents a crowdfunding portal from holding "a financial interest in any Issuer offering securities on the portals internet website." In many current equity-based crowdfunding deals the portal is funding (or otherwise retaining) a percentage of the equity interest. In fact, some portals are specifically advertising that fact as a competitive advantage. This proposed rule would not allow these portals to take advantage of that model. Further, and more importantly, while Director Wilson makes note of specifically wanting to allow for "debt investment" (i.e. debt based crowdfunding) this proposed rule would eliminate that possibility almost altogether. Currently debt based crowdfunding on most portals is set up as a two stage transaction involving a loan from investors to the portal itself together with a loan from the portal to the end borrowing entity (see my post, "Understanding Debt and Equity Based Crowdfunding" for a more detailed description).

Under such an approach investors are making a loan directly to the portal (or a subsidiary of the portal) which would be in direct violation of proposed rule NMAC § 12.11.2.25(C)(5) (as well as potentially proposed rule NMAC § 12.11.2.25(C)(4) and/or NMAC § 12.11.12.11(F)(1)(b); see below). As a result, current debt based crowdfunding models such as this split approach would not be permitted.
A similar potential problem exists with respect to the requirements of proposed rule NMAC § 12.11.12.11(F)(1)(b). This provision spells out the requirements for an Issuer who is permitted to use the proposed intrastate crowdfunding exemption. These requirements themselves are reasonable with respect to a direct transaction between an Issuer and the investors. As discussed above however, certain current crowdfunding transactions involve a subsidiary of the crowdfunding portal (or other intermediary). In these transactions, if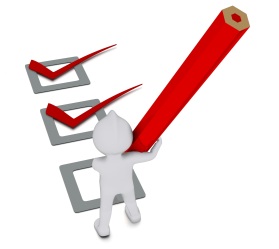 such crowdfunding portal subsidiary (or other intermediary) cannot meet requirements of proposed rule NMAC § 12.11.12.11(F)(1)(b) themselves, the parties would not be able to use the proposed exemption. I cannot fault the drafters here as this point is hard to miss. Give the forward thinkers who put the New Mexico proposed bill together though, I am certain they will review the above effects of the proposed rules and make whatever changes they deem necessary to correct these unintended results.
I am truly impressed with the drafting of these proposed rules overall and it will be interesting to see how well they are accepted by the New Mexico legislative body. Either way, the bold steps taken by Director Wilson and his staff are sure to cause people to take a second look at the drafting of current enacted/proposed intrastate crowdfunding exemptions. I know it has caused me to rethink certain issues with respect to my own proposed bill for Illinois.
To view a full copy of the Proposed New Mexico Intrastate Crowdfunding Exemption click below: