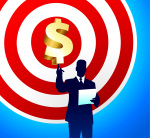 Did you ever find yourself reading an article, or listening to a speech, and literally agreeing out loud with everything the person was saying? Well that happened to me as I read the transcript of the speech Commissioner Daniel M. Gallagher's gave at a recent Heritage Foundation event.
Daniel M. Gallagher, acting Commissioner of the Securities and Exchange Commission (SEC), gave an impassioned speech recently at a Heritage Foundation event addressing the capital needs of small businesses. Surprisingly his speech was not filled with the usual expected claims about what the SEC is doing (or has done) to address the needs of small businesses and entrepreneurs but rather how the SEC has failed to adequately address these needs. In his speech, Director Gallagher admitted: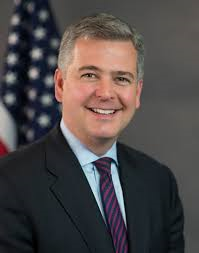 "[W]e at the SEC are not doing nearly enough to ensure that small businesses have the access to capital that they need to grow. We layer on rule after rule until it becomes prohibitively expensive to access the public capital markets. Only rarely do we remove any of our rules, even after they have long since ceased to serve their purpose or have become obsolete or worse. And although we have made significant progress in expanding our economic analysis of new rules and rule amendments, we almost never consider how heavily the weight of the entire corpus of rules bears down on registrant"
This is a shared sentiment among many of us but to hear those words from a member of the SEC (let alone the Director of the SEC) is a first for me. Impressive as it is, it would have been a hollow sentiment if it were not for the fact that Director Gallagher then went on to make concise, specific an insightful recommendations as to how the SEC can better address the capital needs of small businesses and entrepreneurs. Among his recommendations are the following:
Withdrawal of Proposed Amendments to Regulation D. Commissioner Gallagher addressed the potential effects of the amendments to Regulation D proposed in No. 33-9416 (July 10, 2013). These proposed amendments include, among others, pre-filing of Form D prior to solicitation under Rule 506(c), expansion of disclosures required under Form D, and the filing of general solicitation materials with the SEC for two (2) years. The Commissioner stated, that "the majority of the proposal would do more harm than good, stifling the private markets while achieving no clear offsetting investor protection goals" and recommended simply withdrawing the proposed amendments all together.
Facilitating Secondary Market Liquidity. As stated by Commissioner Gallagher, focusing on secondary market liquidity of securities is not a matter of "putting the cart before the horse" as the liquidity of a particular security can significantly influence the success or failure of the primary offering. The creation of additional facilities to improve liquidity and innovation in the secondary marketplace will substantially increase secondary-market activity. As a result the SEC (and in particular the Division of Trading and Markets) needs to continuously evaluate application and trading rules in order to promote and maintain a viable secondary market for private securities.
Broadening Blue Sky Exemptions of Regulation D Offerings. As noted, approximately ninety-nine percent (99%) of private placements are filed under Rule 506 even though many of the offerings could have qualified under Rule 504 or Rule 505. Gallagher stated that this is the result of Rule 506 being exempt from Blue Sky regulations, making it the more attractive option regardless of offering size. As a result, Commissioner Gallagher recommend broadening blue sky exemption to all Regulation D offerings in order to make an Issuer's selection between the rules a "meaningful one."
Finalize Regulation A+. Commissioner Gallagher recommended that Regulation A+ be finalized now, as currently proposed, with two changes; the maximum offering cap be raised to $75 MM or $100 MM, and that shares issued pursuant to Regulation A+ be exempted from Section 12(g) of the Exchange Act of 1934. Further, in response to the flurry of comments from state regulators regarding the proposed blue sky preemption in connection with Regulation A+ offerings, Commissioner Gallagher wittingly stated:
"The resulting outpouring of anger from state regulators in general, and NASAA in particular, wasn't unexpected. After all, state regulators have been "protecting" investors from investment opportunities that are "too risky" for decades—I'm sure the Massachusetts residents who missed out on the offering of Apple Computer in 1980 because of their regulator's concerns about the risk know this all too well."
Create Small Business Advocate Office. Commissioner Gallagher suggested (based on comments from Samuel Guzik, and others) creating an Office of the Small Business Advocate which would report directly to the Commission. This office would be modeled after the SEC's Office of the Investor Advocate and would act as the point of contact for addressing the concerns of the small business community. Further, Gallagher suggests that this Office could be tasked with taking charge of the SEC's Advisory Committee on Small and Emerging Companies and the Government-Business Forum.
Finally, Commissioner Gallagher addressed the importance of allowing Title III crowdfunding now. Since I do not feel that I can say it any better than he did, here is an excerpt of his comments regarding Title III crowdfunding (emphasis added):
"To begin, I believe that crowdfunding can play an important role in small business capital formation. A would-be entrepreneur far from Silicon Valley with no contacts in established angel investor or venture capital communities should be given a chance, through the wisdom of the crowd, to get funding for his or her idea. But unfortunately the path forward for interstate equity crowdfunding is not clear. While the initial crowdfunding bill introduced in the House properly balanced the competing interests of investor protection and capital formation, the Senate version eventually included in the JOBS Act so skewed that balance that it threatens to rob crowdfunding of much of its potential. For example, the requirement that companies raising over $500,000 file audited financial statements is far too expensive for the amount of money being raised.
"If this were the only issue, perhaps we could find an easy way forward. But unfortunately there are many other issues that commenters and others have identified that need to be addressed. I am committed to finalizing our rulemaking in a workable fashion and, if that is not possible, then the Commission should be loudly telling Congress that we need a legislative fix, and that we need it now. I am genuinely excited by the potential democratization of early-stage capital raising that crowdfunding promises; I am just dismayed by the potentially unworkable, nanny-state construct of Title III of the JOBS Act. One last point on crowdfunding—regardless of how we proceed, we need to make sure crowdfunding is fully integrated into our capital markets, rather than treating it as a curiosity, or consigning companies that make use of it to a dead end.
Commissioner Gallagher did a fantastic job in both addressing the current oversights of the SEC and in making logical and informed recommendations. I believe that concerns and recommendations spelled out in his speech truly echo the sentiments of many of us in the industry and to hear them coming from someone such as the Commissioner of the SEC gives me hope for the industry.
For those that would like to read the full speech transcript entitled "Whatever happened to promoting small business capital formation?," and I encourage you to do so, please click below: