Steve Jobs is quoted as saying that "innovation distinguishes between a leader and a follower." While I personally agree with this statement, and it may certainly be the case in the mobile device and other industries, when it comes to the offering and sale of securities the Securities and Exchange Commission (SEC) tends to play by a difference set of rules. Hence, if you are going to be an innovator in the securities industry, you had better be damn (excuse my French) certain that what you are proposing has been vetted, or otherwise will be approved, by the SEC. Unfortunately I do NOT believe the new "506(b) Compliant" internet platform being offered and advertised by SendPPM.com falls into this category.
As I discussed in my recent blog post "SEC Issues New Guidance: Use Of The Internet Not Always Considered General Solicitation," the SEC recently issued new guidance in connection with the use of the internet to offer and sell securities under Rule 506(b) of Regulation D. The new guidance primarily stems from the SEC's response to a "no-action" letter concerning the proposed offering strategy of Citizen VC, Inc. ("CitizenVC"). In stated reliance on the SEC's acceptance of this "no action" letter, in early September SendPPM.com issued a press release concerning the release of, what they are referring to as, its new "506(b) compliant" funding portal service. The problem is, there currently is no uniform basis for determining a "506(b) compliant" funding portal.
Now maybe it's the lawyer in me, but if I found out that my client was making definitive statements such as its internet funding portal is "506(b) Compliant," or that the SEC has "lift[ed] the Ban on General Solicitation," I would literally smack them in the head like we were in a V8 commercial and ask them what the hell they were thinking. Putting yourself out in front of an industry with a novel product is one thing, but making broad overreaching statements, and advertising a "compliance" oriented service based on a VERY limited "no-action" letter, is an entirely different story.
In their press release, SendPPM.com stated that "the SEC's no action letter relative to rule 506(b) opened the door to be able to use the internet to create  "pre-existing, substantive relationships" that would be permitted and not be categorized as general solicitation for private placement offerings." This IS a correct statement in that the door has been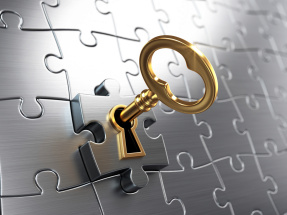 opened. However, it is NOT a door that just any issuer can use as may be inferred from its advertised new "506(b) compliant" funding portal. It is an extremely small door with a very, very unique key.
Without getting into too much detail on the substance of the CitizenVC "no-action" letter (for more detail, see "SEC Issues New Guidance: Use Of The Internet Not Always Considered General Solicitation."), it needs to be noted that the specific procedure set out in that letter for conducting an online Rule 506(b) offering involved several, fact-specific, actions to be taken on behalf of CitzenVC (the issuer), and/or its agents, specifically designed to establish a pre-existing relationship between CitzenVC and the potential investor. The key to the argument in the "no-action" letter is that the proposed relationship developing procedures to be conducted by (or otherwise on behalf of) CitzenVC when dealing with potential inventions, would take the offering outside of being considered a "general solicitation" by creating a substantive relationship between CitzenVC and the investor. Put another way, the argument in the CitizenVC "no-action" letter relies on the QUALITY of the relationship developed between CitzenVC and a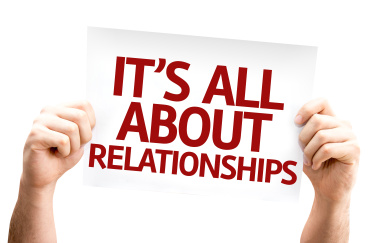 potential investor, not the specific manner in which information is provided to such investor over the internet. Yes, the use of a "password protected" web page by CitizenVC to relay offering materials to investors (and approved potential investors) was a component of CitizenVC's proposed procedure, but it was only one of several (and not even the most important given the SEC's limited response).
SendPPM.com (a division of V-Rooms) provides cloud-based, customizable, data room solutions designed to streamline document transfer/management, collaboration, etc. in connection with securities offerings. Boiling that down, SendPPM helps to make the process of transferring and collecting documents in connection with a securities offering simpler, and more secure, for issuers and investors. This company has been around a long time and, while I truly admire their products and services, they ONLY assist with the technical portions of the offering. As discussed above however, the "no-action" letter contained multiple non-technical procedures which were at the heart of CitizenVC's argument. Putting all of these facts together, EVEN IF an issuer proposed to take the EXACT same procedures as outlined by CitizenVC in its "no-action" letter, since SendPPM is not involved in assisting with (or otherwise monitoring the actual occurrence) of such actions, it CANNOT possibly state definitively that their online funding platforms are "compliant" with 506(b)!
Can an internet based offering platform be 506(b) compliant? The answer is clearly YES from the SEC's response to the CitizenVC "no-action" letter. That being said, there is absolutely NO bright line test for making the distinction as to if/when such an internet based offering platform would be considered Rule 506(b) compliant by the SEC. As noted in the SEC's response (emphasis added):
"We agree that the quality of the relationship between an issuer (or its agent) and an investor is the most important factor in determining whether a "substantive" relationship exists… Whether an issuer has sufficient information to evaluate, and does in fact evaluate, a prospective offeree's financial circumstances and sophistication will depend on the facts and circumstances"
An issuer looking to do something similar to what CitizenVC proposed needs to understand that there currently is no road-map to follow and, while the door has been opened, the specific procedures to be taken by an issuer will depend on the respective "facts and circumstances" of the proposed offering. This is why an issuer NEEDS to be working directly with an attorney when attempting such an offering and be very wary about ANY internet based offering platform claiming to be "Rule 506(b) compliant."
I would like to state that, despite my comments above, I truly applaud SendPPM in their efforts to be innovative. It takes a lot to put yourself out on the fringe and they should be respected for their efforts to move the industry forward. That being said, if they were my 
client I would have to recommend that they immediately retract any definitive statements regarding the compliance of their current offering platform services. Such statements simply cannot be backed up at this time and will inevitably only lead to problems in the future.